Gujpreneur brings to you yet another insightful story of an entrepreneur. Dhruvit Shah: Ahmedabadi Textile Entrepreneur , belongs to an entrepreneurial family who dreamt to make the Manchester of India reach new heights and initiated SourceItRight. SourceItRight is an O2O i.e. Online as well as Offline fabric shopping stop that brings you perky fabric for any kind of social event.
Wondering what SourceItRight actually is? It is a one-stop destination for you where you can find All Cotton Fabrics, Silk & Premium fabrics in various unique prints, shades, and tones via online shopping through its site and also by the offline store which is situated in Ahmedabad.
The Backstory of the entrepreneurial journey
Having strong roots in Entrepreneurship, he completed his bachelor's in commerce and decided to take the plunge of entering into business. Trying his hands in the chemical plant industry and gaining experience there, he then decided to start something on his own. That gave birth to SourceItRight.
He realized that even after being the Manchester of India, Ahmedabad does not have designer fabric. And that's when the idea to fill this gap struck him. To give the individual buyers and the small number buyers an amazing cotton cloth collection, SourceItRight came into life.
Travel made him connect the dots. He travelled to different places , increased his knowledge regarding different aspects; right from fabric sourcing to textile production.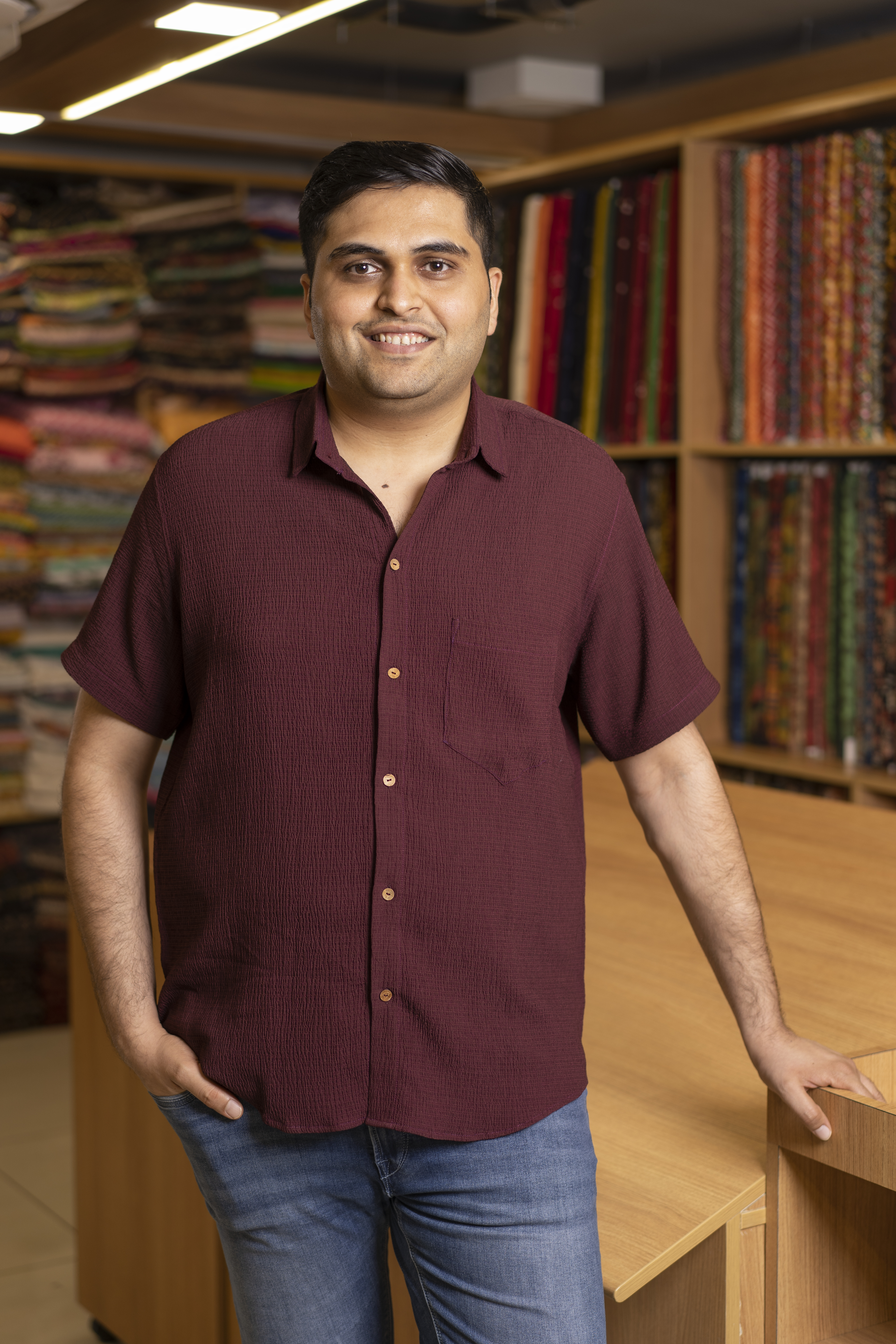 Mission and Vision of the Textile Entrepreneur
"Become a Brand in Fabric. If anyone gets thought of Fabric, be it for retail or for wholesale, nationally or internationally, SourceItRight should be the name they must be reminded of. And tools that give room to the growth in the direction would be taken into use..!", says the entrepreneur.
The rollercoaster journey so far…!
"Exciting and enriching as it gets."
Dhruvit remarks that being in the process has even led him to his personal development. His consciousness towards work has increased immeasurably.
He further says that its the process endows you the clarity that tells you that the next 10 years of your life this is something to need to focus on.
The crux of the voyage.
While sharing about the challenges Dhruvit recalls that Covid hit due to which the challenges found a way. However, so did solutions.
Stepping into new arenas for a better life for employees such as ESI (Employee Service Insurance) and PF was difficult because of setbacks. However, with the belief that it is the team that ensures growth, he moved ahead with it. As a result, also found things getting better.
The constants as well as the variables of entrepreneurship
The only thing that remains constant is being in the textile industry. Rest everything depends on the way. Planning is done for about a quarter nobody knows what would come ahead after a quarter, says Dhruvit.
The biggest challenge faced and resolved by the Textile entrepreneur
"Biggest hurdles are the ones we create in our minds, rest there is nothing unconquerable.", affirms Dhruvit shah. Adding further he says with a tongue in cheek that to avoid this mistake one must marry at the right time in life.
Dhruvit Shah's Idea of Success
"Being able to execute everything that is possible to be executed by me. There is a sense of satisfaction that you find in yourself once you go back home from work. And that satisfaction is success to me.", says the Textile entrepreneur.
A Mantra Dhruvit stands by
"Have good lunch every single day!" is the wholesome mantra Dhruvit strongly stands by.
Insider insights by the businessman himself
Dhruvit believes that nobody tells you about the taxes when you are thinking to start a business. However, it is something you must be well aware of because it takes a huge chunk of the income. And you realize it once you start it.
A typical day of the textile entrepreneur.
Unlike usual work hours, Dhruvit starts his day by reaching the office anywhere between 6.30 to 8.30 AM. Working till 11.30 at the office, gym time follows next. He moves back home especially to have lunch because as mentioned he believes in having sumptuous lunch. Returns back to the office to resume the remaining work and finish the day by 7.30-8 in order to get 7 hours of good sound sleep.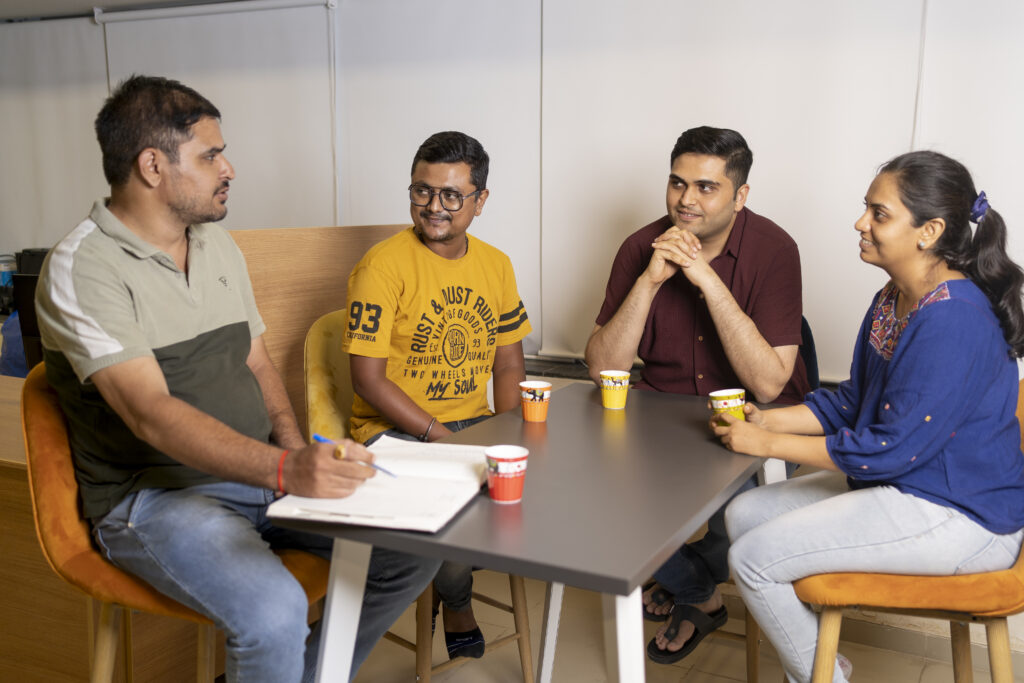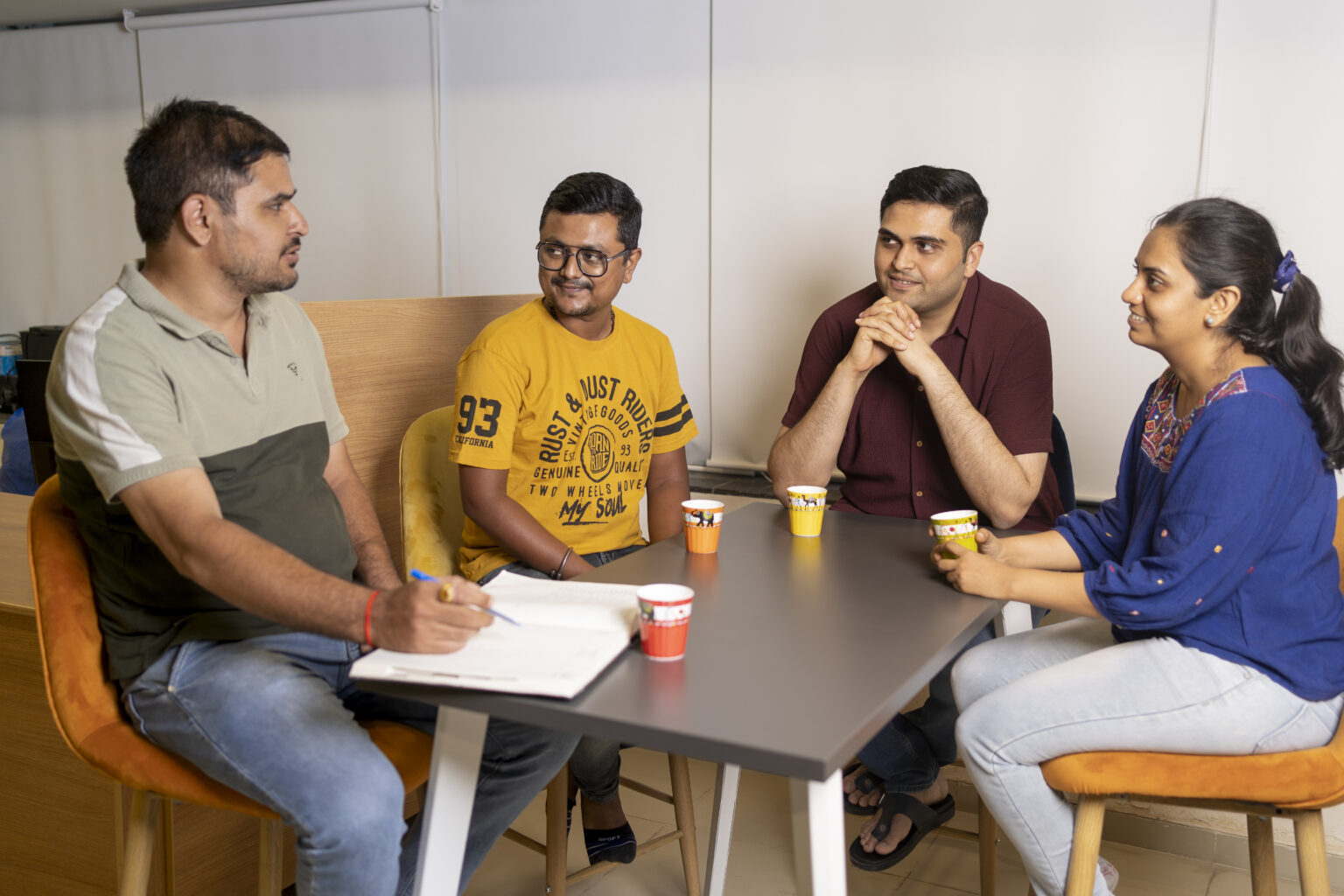 Inspiration of Dhruvit Shah
While the textile entrepreneur believes seeking inspiration is something that is an ongoing constant process, his father has been his constant inspiration. However, he is a strong believer in Eklavya; "idolizes the ideal, and gets the work done."
A word of direction for the newbies.
Dhruvit advices to have a five-year vision along with the dedication to be committed to that particular vision for those five years. And then proceed with it.
Dhruvit's way to cheer himself up
Every time he feels something is not going his way the young entrepreneur believes in taking a step back, resorting to a break. Spending some time with the team and his wife, watching the sunset right from his working space, and sipping coffee helps him bounce back stronger.
He believes it is his team that is not just his biggest asset but also something that makes him stand out from the crowd along with the consciousness.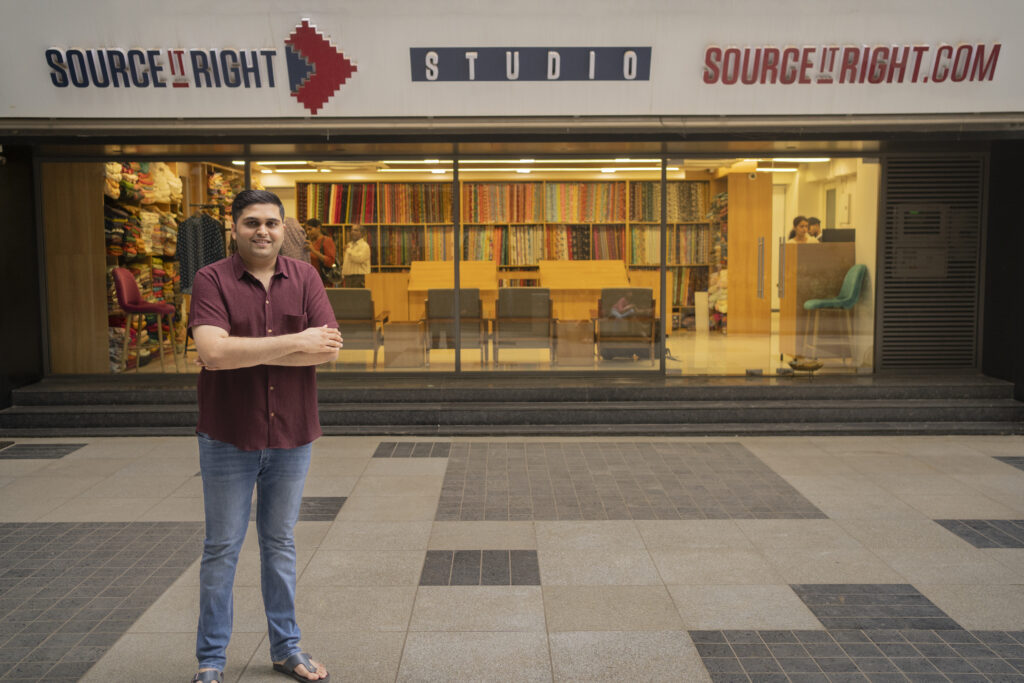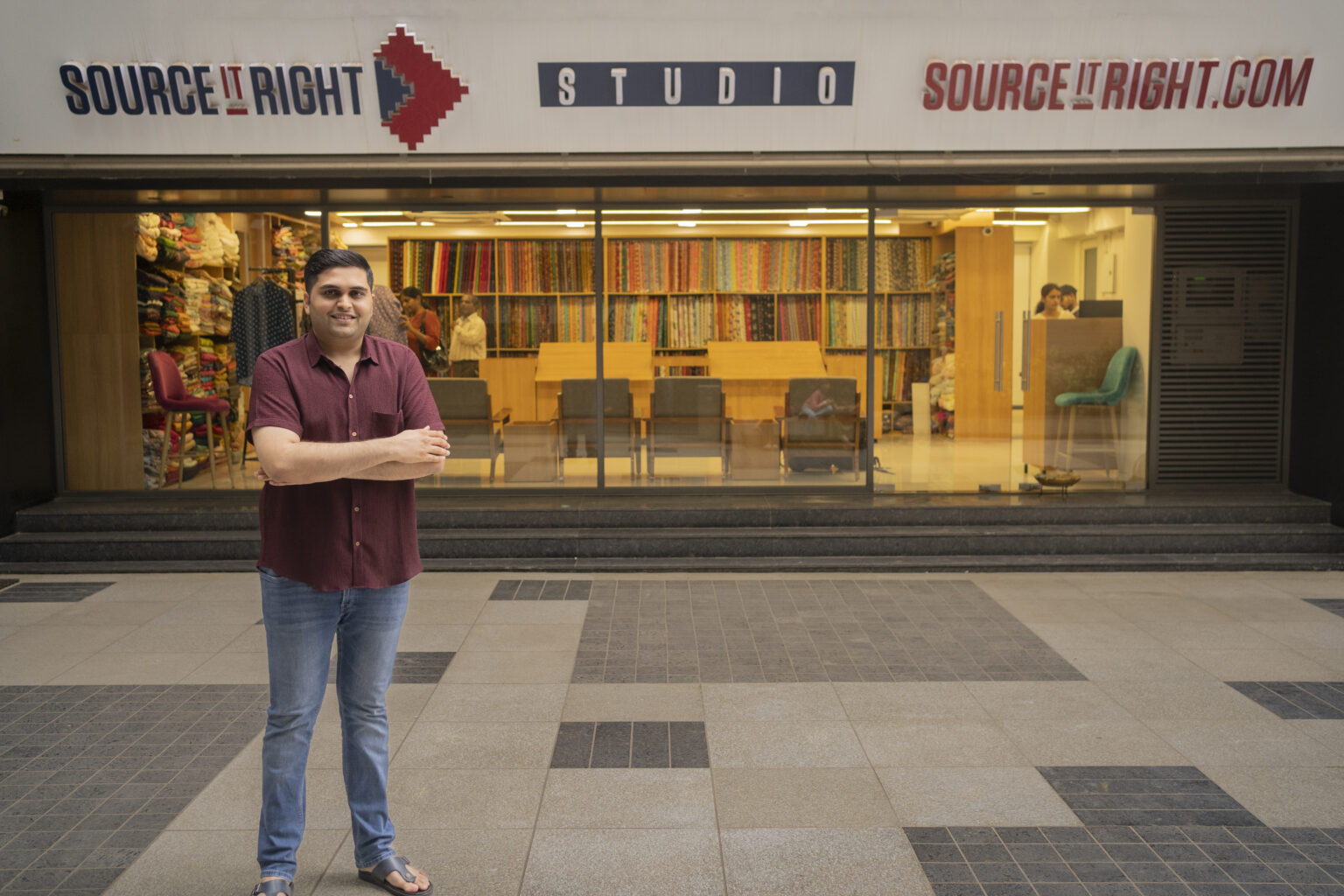 Dhruvit's ultimate advice of "Your Startup is not you!" refers to the fact that one must not let anything created by him take over his complete existence. He further adds that will help him in paying heed to his consciousness. Dhruvit shah, an ahmedabadi textile entrepreneur shares ins and outs of textile engineering and overall entrepreneurial experience for people to get inspired from.
Just like the story of , Dhruvit Shah; Ahmedabadi Textile Entrepreneur explore more stories on Gujpreneur.
Stay updated with us on Facebook & Instagram @Gujpreneur.