"Follow Your Passion & You Will Never Get Bored of What You Do."

-Harsh Tanna
It is no secret; Passion drives the world. It will bring the best out of you. And it will motivate you to reach new heights every day. So, find your passion. Dare to follow it. And you will never get bored of your profession. Your passion will fill your everyday with enthusiasm. And success and satisfaction will follow. This is the core belief of ours and our Gujpreneur Harsh Tanna.
About the Car Fanatic – Harsh Tanna
Once upon a time a child had dreams in his eyes. And unlike other children around him, his dreams were not of becoming a Doctor or Engineer. He neither dreamt of owning a house or an airplane. Instead, he dreamt of Cars. Those fast and sturdy features of technology fascinated him more than anything else. Who knew that one day this child would make his unique dream come true?
This child was Harsh Tanna. And this is his story of becoming a Gujpreneur.
Harsh was fascinated by Sports Cars and Luxury Cars since childhood. He loved watching them on television sets. And on the streets. He was amused by the technology they were made of. And the stylish design they had. He was delighted by the aura they built. In his free time, Harsh would often dream of these cars. He aspired to do something related to cars only.
Years later, with immense support from mother, Harsh made his dreams come true.
From a Passionate Dreamer to a Passionate Gujpreneur – Tanna's Journey
Harsh Tanna was always a passionate dreamer. But at the age of 21 he had a huge responsibility of running the family. At that point, he had to make a wise choice. Even a single mistake could cost him and his family. But Tanna believed in his passion. And decided to take a leap as a Gujpreneur.
Harsh started a Car Detailing Studio along with Carzspa Franchise Founder Mr. Anckur Sama 11 years ago. Back in 2009, the Studio was one of the few studios of its kind in the city. In fact, the concept of Car Detailing was new for the city of Ahmedabad. Thus, the Gujpreneur had a tough time in various aspects of the business. Some of them were creating awareness, generating a need, and attracting customers. But he believed in his dream and vision. Also, he believed in Mr. Anckur Sama who had immense knowledge and vision. With a lot of hard work, dedication and passion, Tanna established his company in the city.
Over the years in this industry, Harsh has always believed in the quality of the work. He has worked with the principle of 'Delivering the best in terms of quality every single time'. The idea is to be the best and leave the rest. Other things will fall in place, automatically.
Since the past decade, his company has worked on more than 20,000 fancy cars. A lot of those are from highly prestigious and world-renowned car manufacturers like the Ferrari, Lamborghini, Rolls Royce, McLaren, Bentley, Aston Martin, etc. Eventually, Harsh has made his childhood dream come true.
An achievement that he is extremely proud of in his journey is – Doing a Ceramic coat for a Private Jet.
Carzspa H20 is the only detailer in India for ceramic coating

. And hence, this achievement is a great badge of honour in his life.

A recent challenge he encountered as a Gujpreneur was due to the Covid-19 pandemic. This situation has hit his business hard in an unexpected manner. But passion never lets anything come in the way and they say passion drives the world, Harsh innovated various verticals of his business. A major vertical is the newly introduced Car Sanitisation Services. This vertical will be fruitful for both, the client and the business.

As Harsh said, "I ensured that we not only survive the pandemic but also thrive from it".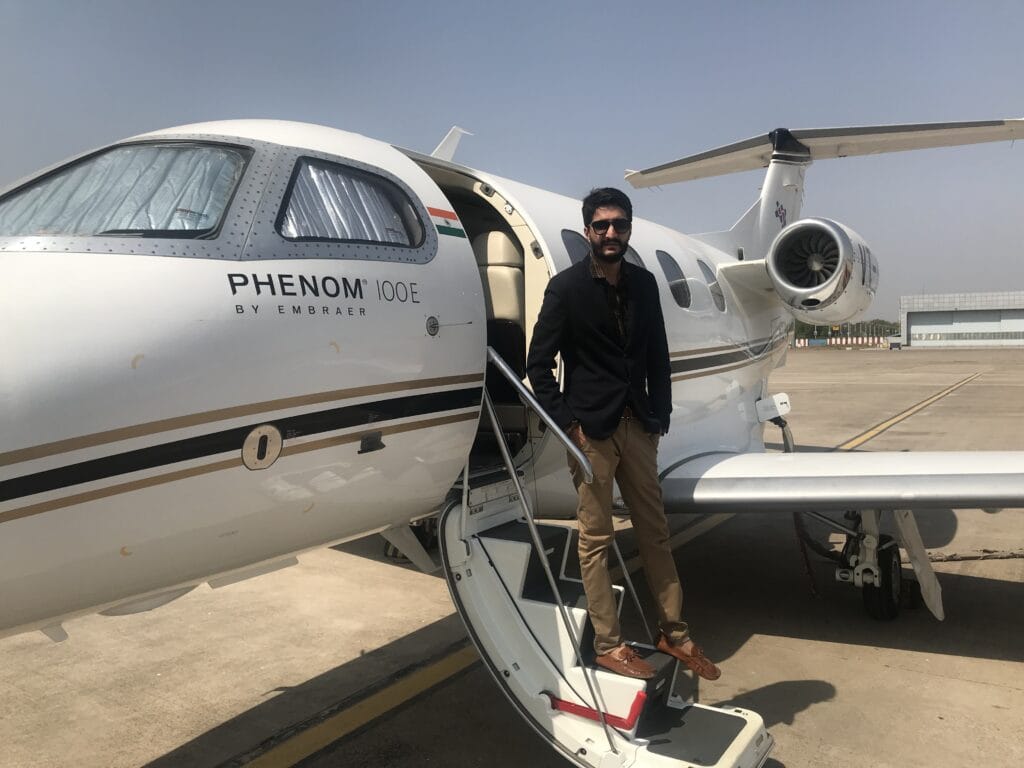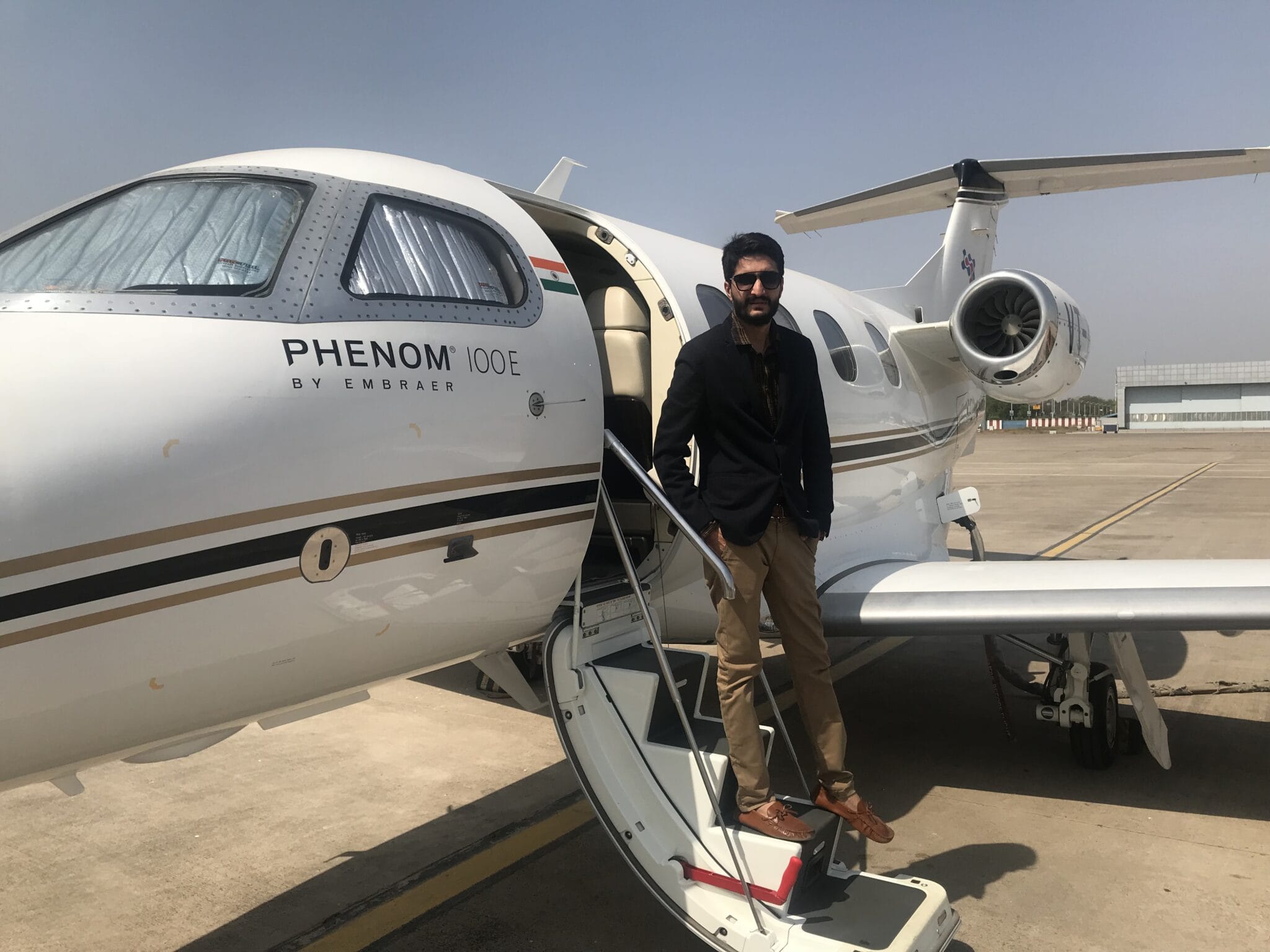 H2O Carzspa – The Dream Venture of the Gujpreneur
Harsh had a passion for luxury and sports cars. And the desire of having an up close look of them. This led Harsh to become a Gujpreneur and start his dream venture.
H2O Carzspa is a one-of-a-kind Car Detailing Studio based in Ahmedabad. The partnership company is a well-known company in Ahmedabad. It specializes in Crystal Shield Ceramic Coating Treatments, Car Detailing, Paint Protection Films, Car Wraps, etc.
"While there is a lot of awareness for Car Detailing in India, the field is still at a nascent stage. We are still catching up with variety in services as compared to abroad. But if one has the right skills, vision and passion to work the way, it is a lucrative business. In fact, Sky's the limit", says Tanna.
With terms to the future of his business, Harsh dreams of expanding his business. He wants to open his Car Detailing Studio in Dubai. Furthermore, he also wants to build a global presence of H2O Carzspa.
Talking about the AtmaNirbhar Bharat initiative for his business, the young Gujpreneur is optimistic about it. He feels that it is high time that our India becomes independent in many ways, especially in terms of research and technology. For the one who has always believed in this, the 12-member team of H2O Carzspa is well-ahead of its time.
Words of Wisdom from the Gujpreneur
The motivational journey of Harsh Tanna has a lot of pointers to learn from. The key trick is to 'Follow the Passion' in order to give the best. He feels that being the best (without competing with others) and giving 100% every single time is the secret for success. Being better than yesterday is important. Nothing else.
Harsh also advises the Budding Gujpreneurs to 'Never lose hope'. One must learn from the failures and get up again, should never ask 'Why Me' instead must say 'Try Me'. Because only the ones who dare to dream, achieve their dreams one day.
Tanna has learned a lot of things in his journey so far. Mentioning a mantra for business he says, "With time, everything changes. This principle applies to businesses as well. So, keep innovating. Introduce new things in your business that cater to the audience. By doing this, you will never have to shut your business."
From the Team Gujpreneur
Here's another story from a not-so-usual line of business. We hope that you noted some important points for your upcoming venture. The land of Gujpreneur is blessed with such Gujpreneurs and their immense learning. Keep reading such stories at Gujpreneur.com. Follow us on Facebook and Instagram @Gujpreneur to stay updated.