Dhaval Solanki is a resident of Ahmedabad and co-founder of Sarvatra Group. Sarvatra is a real estate company. He started his professional career at an insurance company at the age of 18. Working there for about 8 years, Dhaval Solanki along with his two partners, Brijesh Patel and Dhaval Patel founded the company, Sarvatra. Real Life Story of Real Estate Entrepreneur, Dhaval Solanki is taking a peep into his life and grabbing all the valuable lessons.
The reason behind the shift to the Real Estate Industry
Dhaval realized that there is room for Growth in all terms. And with Sales being the strength of their complete group, they decided to step into the industry of real estate which excited them a lot.
Why real estate only.?
Dhaval reasons the move of founding Sarvatra by sharing that even after being in the insurance company they parked their funds in real estate, and also worked from the back end in the same.
Add on, there also was a huge inclination towards it which made it one of the most ideal industries to shift in.
Mission and Vision of the Sarvatra Group
"Your work is etched with making the dreams of people a reality. Be it the first home or the weekend gateway or commercial space. People encash their lifelong savings through you and to make that a worth it process is the mission we work with!", says Dhaval.
Enlightened by the vision Dhaval shared they learned the virtue of Commitment from the Insurance field. In front of their eyes, they saw many projects falling miserably due to many factors. Committing to people and delivering exactly the same if not better is the vision of the Sarvatra group.
To leave a benchmark everywhere and that is exactly what the name of the company suggests too, giving the clients returns and happiness is the motto Sarvatra group moves ahead with.
The Gist of the Journey
Initially, when you step in, you face a tough time no matter what the business. And as time passes you grow, eventually.
And while sharing about their Growth, Dhaval happily shared there are some records of him that still are yet to be broken. A rollercoaster ride, that's what he names it.
"From giving our introduction ourselves, we have reached the point where our work introduces us and that is what an achievement is for us.", says Dhaval.
Sarvatra group's Mantra of doing Business
If there is a win-win situation; mutual benefits for Clients, Employees, and associates the business grows. They are like the three wheels of an autorickshaw.
What it is like in the Sarvatra company
The work is divided meticulously. Dhaval handles Sales, recruitment, accounting, and designing while Dhaval Patel is in charge of Legal work, and the licensing front. They might take suggestions but the one who is in charge of that end gets the upper hand in taking the final decision.
What makes Sarvatra group, "SARVATRA"
In talks with Gujpreneur, Dhaval shared they try to build a connection with the client. Wishing them on their special days is one way. Even the workspace has this very positive atmosphere which they were taught in the Insurance company.
Considering every fellow person contributing to our business as an associate and also a wellwisher is Sarvatra's way of defining business.
Dhaval's way of Marketing, The reference Business
Dhaval believes all the paid form of communication ultimately adds up to the cost of the customer; which isn't unimportant but the group personally hasn't felt the need to choose that as of now. Instead, word of mouth and building strong relations make them stand out from the crowd and also grow.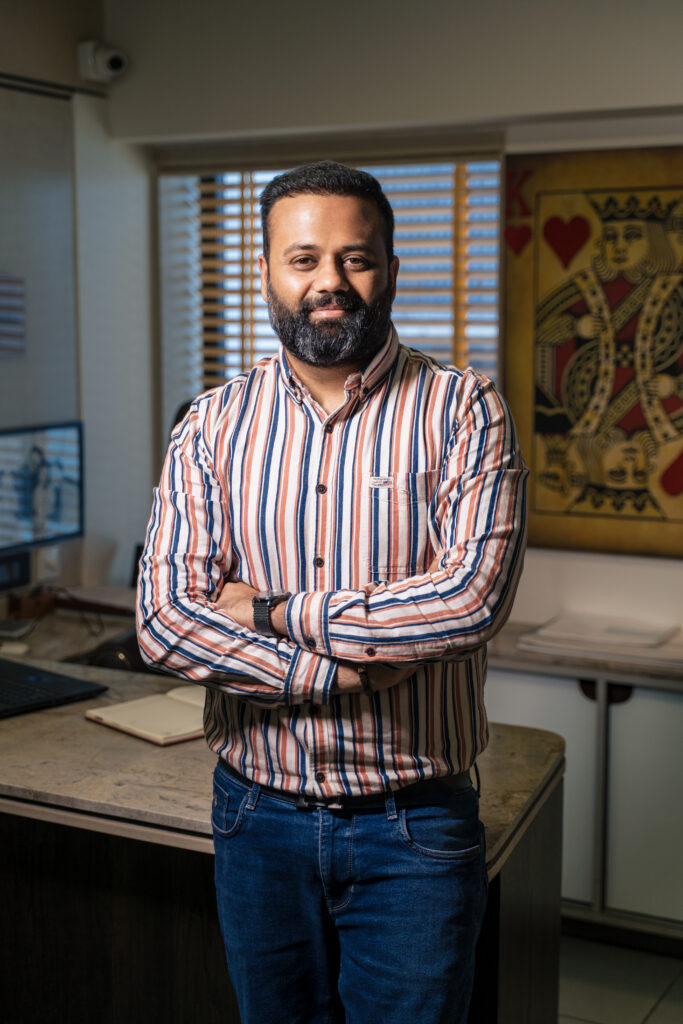 The biggest challenge faced and overcome by the group
Entering real estate, a new industry itself was a challenge that had to be overcome by the group. However, the inclination and the grit made it not only possible but also a worth it step.
Even recruiting the people was a challenge, it took a lot of effort because of various factors, however, eventually, the filtered-out people led the foundation and made the company what it is today.
Favorite Mistake of Dhaval Solanki
Trusting people. A few have turned out to be huge mistakes, because with trust comes the possibility of being hit by betrayal and that is exactly what Dhaval and the group faced too. However, it also made them recognize better and have a faithful team.
Dhaval Solanki's Idea of Success
When all the three wheels of business that is clients, the company, and the associates are happy and satiated with the same that smells like what success is for Dhaval.
A typical day of Dhaval Solanki
A miraculous morning starts with spending about two hours in the gym followed by a scrumptious breakfast. The day goes by and Dhaval does what he loves, meeting at least 5 new people every day along with executing efforts to develop the company.
The X factor of Dhaval
He believes Loyalty takes him to places. Having regard for the place where you learn as well as earn is extremely important.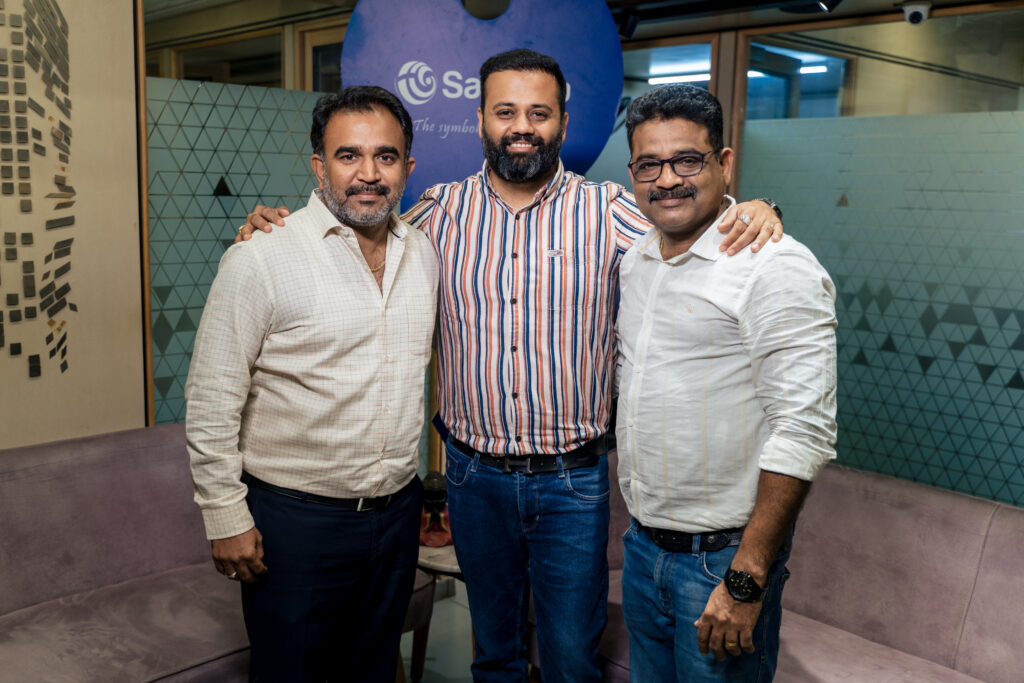 Dhaval Solanki's inspiration in Entrepreneurship
It traces to the dot of getting inspired by Mukesh Ambani and Ratan Tata. However, his very own Sarvatra group Partner, Mr. Dhaval Patel whom he used to report back then has inspired him a lot.
The calling that keeps Dhaval Going
Dhaval married the love of his life overcoming tonnes of obstacles. Back then he worked hard to make the marriage happen and now being in a happy successful marriage motivates him to give his best every day.
Dhaval's Insight for Aspiring entrepreneurs
"Do what interests you, for time being even if you indulge in something to get any kind of returns but ultimately when you can, you should switch to your interest and encash all your abilities in the best way possible.!"
Because Dhaval believes. when you do what you love, the possibility of getting fail lowers down.
For more such stories like the Real Life Story of Real Estate Entrepreneur, Dhaval Solanki, explore Gujpreneur.
Stay updated with us on Facebook & Instagram @Gujpreneur.