Meet Jatakia, the founder of Reflect Branding and co-founder of Gujpreneur is working in the field of Brand Building for about ten years now. He is someone who has been involved in the process of giving birth to a lot of brands in the region of Gujarat. Meet Jatakia: The Brand Builder is a peep into the lifestyle of the entrepreneur.
A student of Engineering followed by a shift to Events then to Advertising and finally, a company that is home to many brands of Gujarat – Reflect Branding. It started as a one-stop solution for all his friends and family aspiring to build brands and right now is building traction.
The seed that transformed into the tree of Reflect Branding
While sharing about where did it all start, Meet shared he was immersed in media companies and the versatile exposure he received from there while continuing his Engineering started process.
He manifested the dream of becoming an IT engineer when he was in his primary education. The visualization made him finish his Engineering. The engagement with various media firms at that time of phase made him learn more than earn. The learning curve developed from there is still making him grow and make progress every day.
The Decisive Experience
It all started after being a part of an NGO called Yuva Unstoppable; that's where he met one of his gurus, Aashil Modi. It was from there that the dots started to connect.
The next step was to connect to certain people and be part of building the company Dimensions 360.
Meet shared, "Experiments brought Experience which further led to Confidence. The confidence that led to the building of Reflect Branding.!"
The Reflection of "Reflect Branding"
In talks with Gujpreneur Meet said, "Why not be the solution to the Branding issues people are facing." This was the thought process that led to the birth of Reflect Branding.
Mission and Vision of Reflect Branding
Brand Building is the building of a belief system. It is a process of creating an ecosystem that endows you with a wide canvas where you can draw what you wish to deliver to your audience. Being in that process is the ultimate mission and the vision of Reflect Branding.
Meet's Manifestation of Milestones
"You learn something new every day and still you are yet to learn more!" being in the process of Learning, Evolving is Meet's way of asserting his Milestones.
Quirky Qualities to imbibe according to Meet
The entrepreneur firmly believes no matter what work you are in, if you are doing it willingly, if you really are passionate about it, you might face failure, but that will only work as a stepping stone towards the ultimate success.
So passion and willingness are what it takes to grow professionally. And that is what he searches for in the candidate before hiring.
Meet's "We can't miss out on this" routine
Saying the Navkaar mantra every day and greeting home and the family members with "Jai Jinendra" before leaving are two simple solace-giving gestures he never likes to miss out on.
Be it Ek Onkar sometimes, while Jainism-related music sometimes, Meet believes, spirituality does help you have a better day!
Insider Insights about the real world by Meet Jatakia
"Maintaining excel sheets, maintaining finances, and knowing that you earn for the expenses such as rents and employee's salary first and then for yourself, you realize it after jumping in and starting off!", says Meet.
Chaotic Challenge and the way ahead
"Not listening to internal dialogues of self-doubt and starting off with solopreneurship was the biggest challenge… however, with the support of your loved ones, you gather strength and once you start off, things start getting clearer with consistency," says Meet.
The courage to take that step and consistently work on it has made Meet Jatakia: The Brand Builder today!
The Tattoo Trivia
"Carpe Diem" is the phrase the entrepreneur has got tattooed on his left hand. The greek phrase that says, "Live in the moment".
The very conviction Meet believes in is being in the Moment, doing the calculated planning for the future but collective efforts to make the present the Best. And the tattoo acts as a Constant gentle reminder.
The Journey till now…!
"It has been a joyous and wholesome journey! Right from interning to doing social work to working in huge corporates, it has been quite an exemplary experience", said Meet.
The experience taught him that Working hard is the only way out. And that when you actually start working you also realize the presence of Politics in offices. Being a part of politics and yet neglecting to be a part of it, and making a way out is what you learn constantly.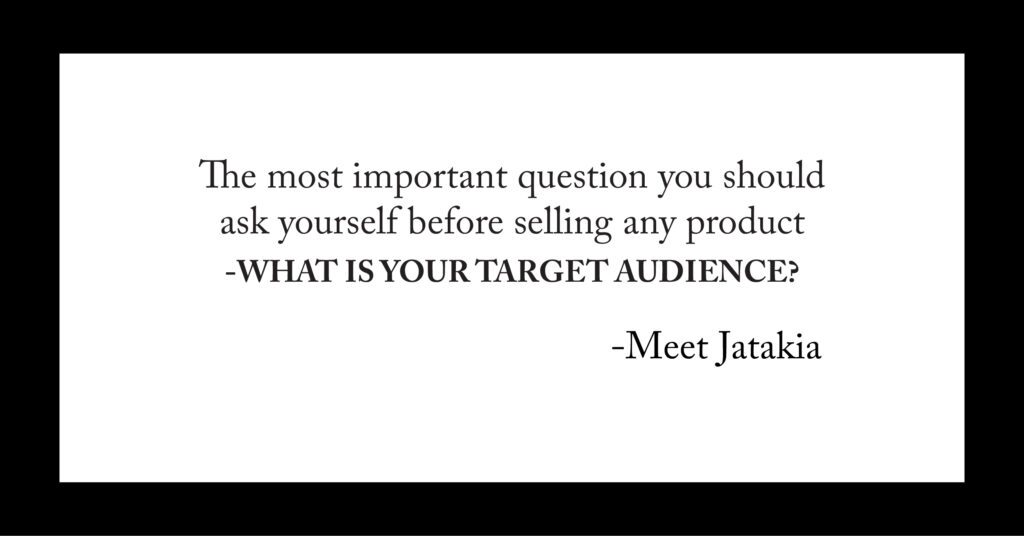 From Experimenting to Deciding
"There always was a spark in the eye every time Branding related aspects were discussed." Meet shared when Gujpreneur asked him about how he finally chose this peculiar sector.
Even after being immersed in varied arenas, the entrepreneur found himself inclined towards the very process of building a brand.
A slow reader became an avid reader when it came to reading brand-related books that is when he realized that 'Brand building' is his calling.
He realized that his blood runs in the body to be in process of brand building, all he then needed to do was to channel it.
Eliminating the distractions made him the confidence of going a step ahead into the managerial role. Experiences from all the experiments made Reflect Branding, a brand that provides Brand building solutions.
The Quote that keeps Meet going
"Carpe Diem: Seize the Day" is the quote the entrepreneur attempts to live up to.
Book recommendation for Branding Lovers
Brand Vinci by Pavan Padaki is the Book Meet recommends every Branding student must read in order to be very clear about what the field is all about.
Gujpreneur brings to you, Meet Jatakia: The Brand Builder, the story of the one who gives Brands a story and the storyteller who has shown companies the story they wish to tell!
For more stories like Meet Jatakia: The Brand Builder explore Gujpreneur. Stay updated with us on Facebook & Instagram @Gujpreneur.