"Without environmental sustainability, economic stability and social cohesion cannot be achieved."

Phil Harding
Very few people understand this fact. One such duo who not only understood but took an action for this is that of Pooja Mathur and Jay Patel. Pooja and Jay, co-founders of The Green Straw are two such individuals with a single view. At TGS, an environmental organization, Jay handles the finance and business development and Pooja is the chief curator consultant for all projects of the company.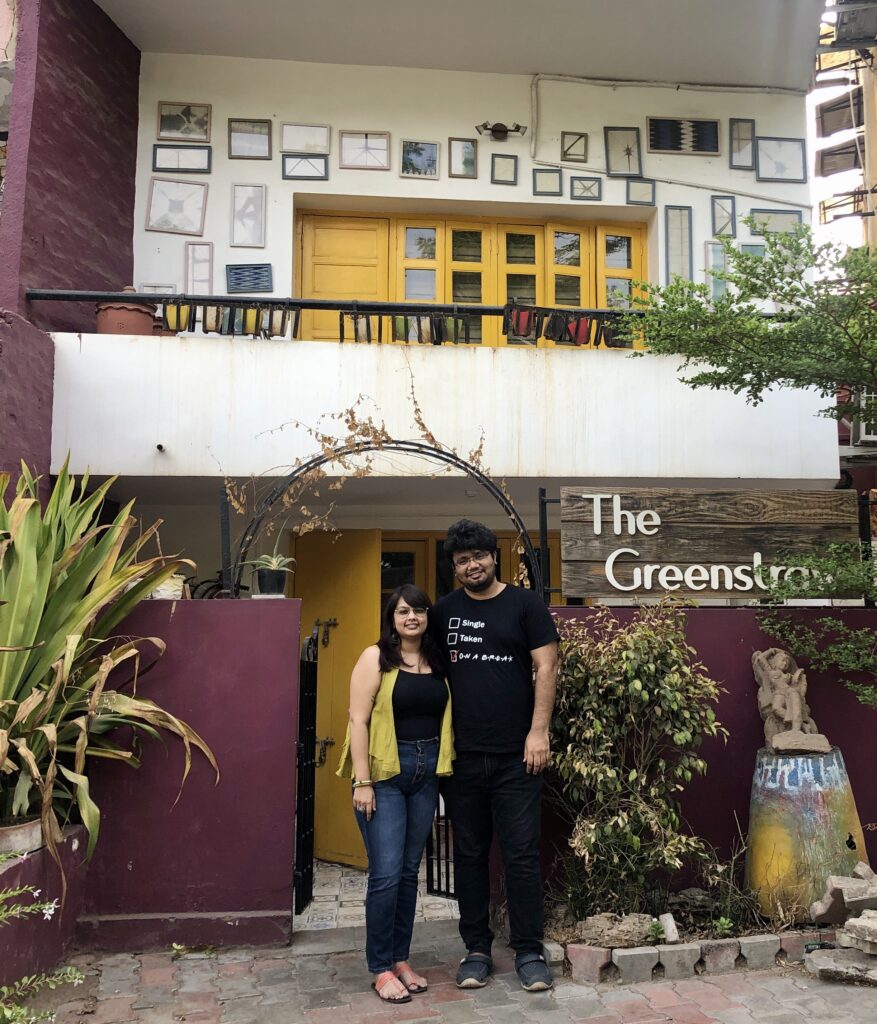 They helps people/organizations in researching, strategizing and implementing various sustainability factors through different tools and techniques. Also they have been working on major CSR campaigns that combine education and environment as a part of developing into a major national project across India.
Pooja had been previously associated with different environmental organizations for 10 years. She had gradually incorporated that way of low-waste living as well. It was then, she and Jay meet over a few cups of coffee, brainstormed a lot of different ideas until the concept of The Green Straw came into being.
It was the lack of initiatives and options around one on the concept of low waste living that inspired them to do something of that sort. With the variance of knowledge and experiences of Pooja and Jay, they took a plunge at this opportunity.
It all began when they started doing small community activities back in 2016. It took them about 3 years to identify their initiative and work upon it extremely.
They've faced various challenges throughout their journey. The challenges ranged from finding a perfect location, renovating it with recycled, refurbished and natural materials and maintaining the 50-year-old place. Bringing in people to making them aware of the whole concept was another thing all together.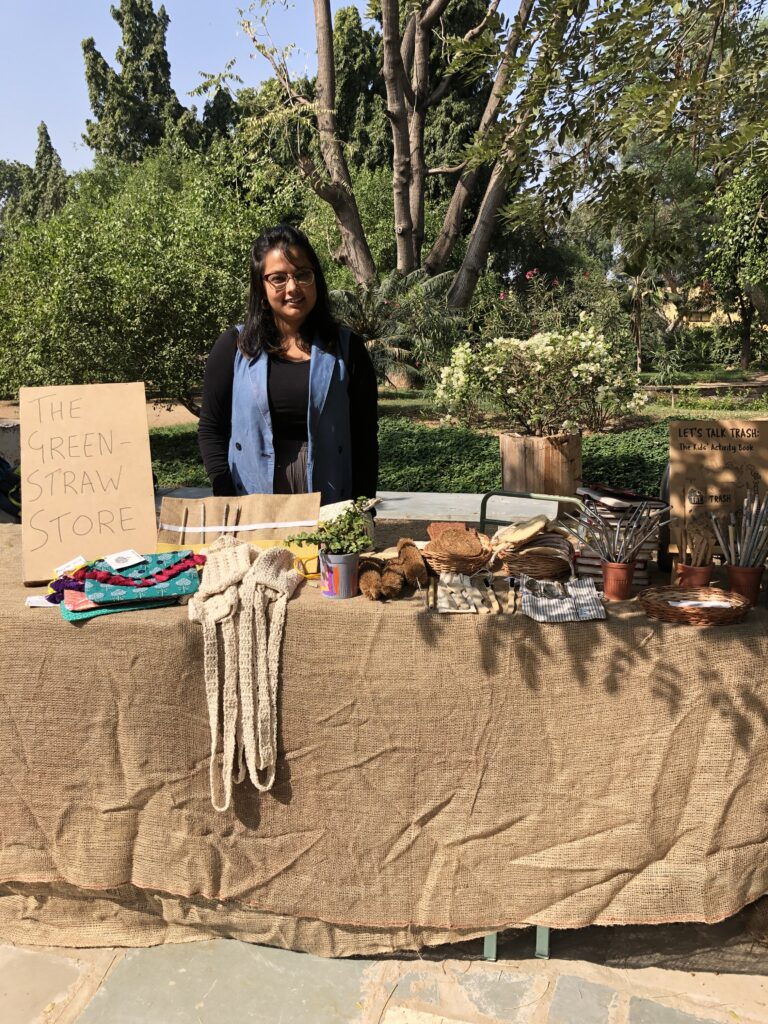 The store is a low waste store selling all eco-friendly alternatives to plastics. The categories are elaborate right from personal use products to home use, bags, accessories, stationery, décor items and so on. It is a new concept for the city of Ahmedabad. So, explaining to people why it is important to switch to these products has always been a little extra effort. And then there are the usual challenges any start-up faces including initial cash burning, marketing trials and errors, etc.
Throughout the last couple of years on initiating and implementing the whole idea of the venture, people started accepting this concept and embrace it in a tremendously positive manner.
"No is a dead end and yes is a road trip."

Deepak Ramola
As strong believers of this quote, Pooja and Jay have never failed to take in opportunity. They have always been open-minded towards everything that comes their way. With no never elaborate business plan, they just jumped into every opportunity that came their way. That came with its challenges, but then that's what shaped them and their venture in the best possible way. They have a strategy of taking it one day at a time and it has worked best for them.
"If you drop by our space or find us anywhere please stop by and ask us questions about our work and share your perspectives."
They always keep on reading more on whatever innovations are happening around the world. From interacting with as many young people and keep getting inspired for new ideas and strategies pertaining to the latest trends and demands they did everything. They think the world has reached a place where experience is no longer relevant. It is more about the innovations and skills that are going to take the world forward.
As mentioned earlier, Pooja & Jay never had a rock-solid plan, but it was the support of people around them that got them started and hustle for what they have today. Their friends and families have been their backbone and been just a phone call away in times of need.
In the future, Pooja and Jay aspire on becoming the biggest curators of such campaigns, products, and spaces like TGS. They wish to further franchise their idea into about 10 franchises in the upcoming 5 years. They are soon going to launch their e-commerce website with above 1000 products focused on their concept. A magazine revolving around the concept of co-existence of the environment and humans and various insights on tools and techniques for environment conservation is also getting launched.

We are gonna up with more such interesting stories. Stay tuned to www.gujpreneur.com. Happy reading!