Neha Sheth Mehta is a renowned figure in Ahmedabad's growing Fitness culture. This Woman Gujpreneur is the founder of the NQF – Nugen Quantum Fit. Neha has been serving the fitness industry since over a decade now. She has worked in various management and leadership roles in the industry. In her experience, she has seen that people tend to ignore the importance of 'Fitness' in their routine lives. The Fitness Enthusiast says, "Most of the people tend to make a New Year Resolution on Fitness every year. But soon, within days of entering the year, they ignore it. But this shouldn't be the case. Fitness is lifestyle and not a New Year Resolution."
This burning thought provoked her to become a Gujpreneur. And this led her to establish NQF. Furthermore, Neha was always focused to provide scientifically-driven workouts to the community. And thus, the workouts at NQF have been designed to align with this process. The support of my family and friends has been incredible in her journey.
About NQF
The proprietorship company, is a state-of-the-art functional fitness training centre. The centre focuses on 'Scientifically-curated' workouts and provides the best in its arena. The trainers at the institute are 'Reebok certified' and are fiercely dedicated.
Talking about vision for NQF Neha says, "My expectations from myself have been my biggest challenge! I always want to give my clients the best. From selection of equipment, maintaining hygiene, selecting the best and certified trainers who are in sync with my beliefs – I want all of it. Achieving it hasn't been easy but today I am proud of my determination".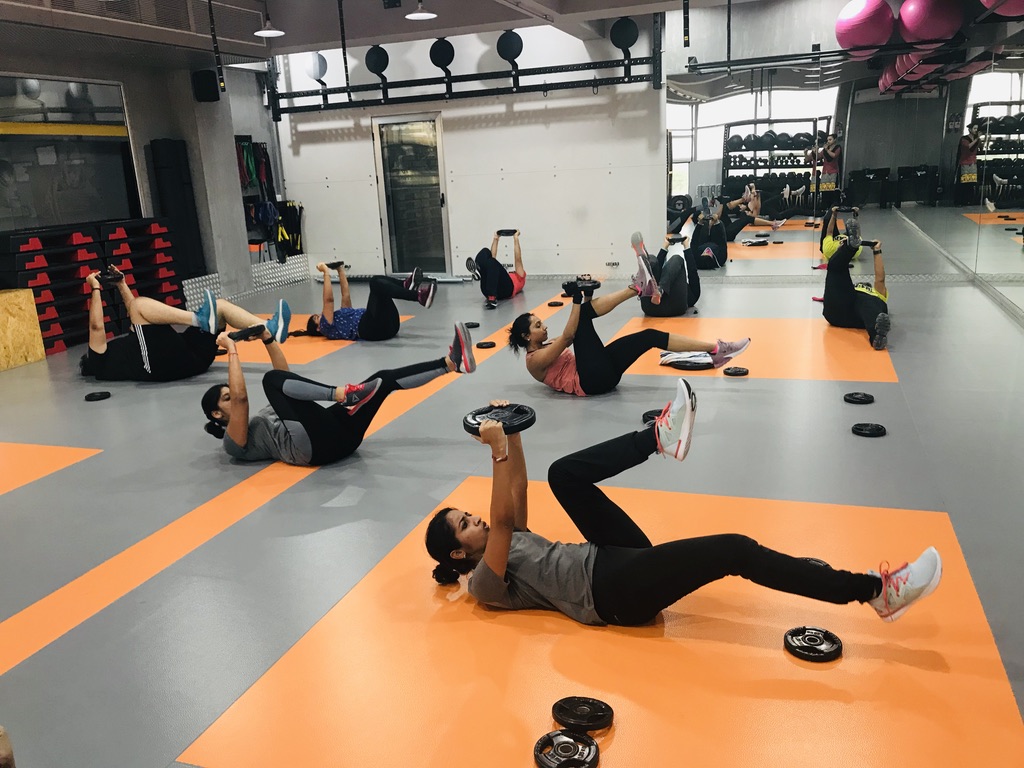 NQF in Covid-times
Since the pandemic hit the world, the approach towards working out in a gymnasium has been changing. But Neha has a different approach to the situation. She feels that now the fitness of an individual matters even more. A fit body will boost immunity which is a necessity now.
In regards to NQF, Neha is extremely positive about the hygiene levels being maintained there. She calls these levels the USP of NQF. In addition to this, the center has ample amount of space to maintain 'Social distancing'. Moreover, Neha has also altered the program structure to ensure a safe environment and safe workout session for everyone.
Personal beliefs & Mantra
Neha believes that a happy body and happy mind can lead to a Confident Self. Such confidence can help one excel in all walks of life. Thus, she constantly urges people to make fitness a lifestyle.
For NQF, she believes that 'Quality has to be Maximum'. This is why NQF focuses on 'Quality Training'. She aspires to develop the fitness center as the 'Most reliable' fitness partner for individuals across all age-groups.
A mantra she has always believed in – "Never stop learning, keep doing better, keep improvising, accept feedback positively and work to surpass expectations".
Words to Budding Gujpreneurs
Neha urges budding Gujpreneurs to 'Follow their Dreams'. She feels that nothing in this world is impossible. Determination, planning, sincere and effective implementation with utmost dedication can make dreams come true.
About Gujpreneur
Gujpreneur is an initiative that aims to share the personal journey of entrepreneurs who hail from the prosperous land of Gujarat, a Gujpreneur. Through their stories, we aspire to inspire and motivate individuals across all age groups. We hope that everyone who has a dream finds light through our efforts. Building a community who share the same culture/tradition and similar dreams while benefiting the society is a dream we will strive to fulfil.
Explore these stories on https://www.gujpreneur.com/. Stay updated with us on Facebook & Instagram @Gujpreneur.