"To plant a garden is to believe in tomorrow."

-Audrey Hepburn
One such believer is our Gujpreneur Mr. Viral Shah. Viral Harshad Shah, born in 1978 in Ahmedabad is the founder of La Scapes. La Scapes deals in Landscape Designs, Landscape development, Irrigation systems, fountains, and much more. It has achieved a huge name in this industry. Viral has been in this business for 23 years and knows his way around things here.
It was his school days when Viral used to wander around in his garden, noticing mali and learning things from him. He used to notice trees, leaves, plants, etc and was intrigued by the beauty and content this art holds.
Soon after his 12th boards, Viral turned his hobby into a business and started a venture of installing the Irrigation systems in gardens. While pursuing his BCOM, he used to handle his business and focus on its growth.
Gradually, he started helping his clients to design their gardens and within some time he professionally started designing and executing gardening projects for his clientele.
"There are no gardening mistakes, only experiments"

-Janet Phillips
Holding no formal education or degree didn't stop him from being a huge name in this technical and creative industry. With his experiments and knowledge, today Viral has gained expertise with his experience. Being around the amazing minds of the industry had given him various insights to reach where he is.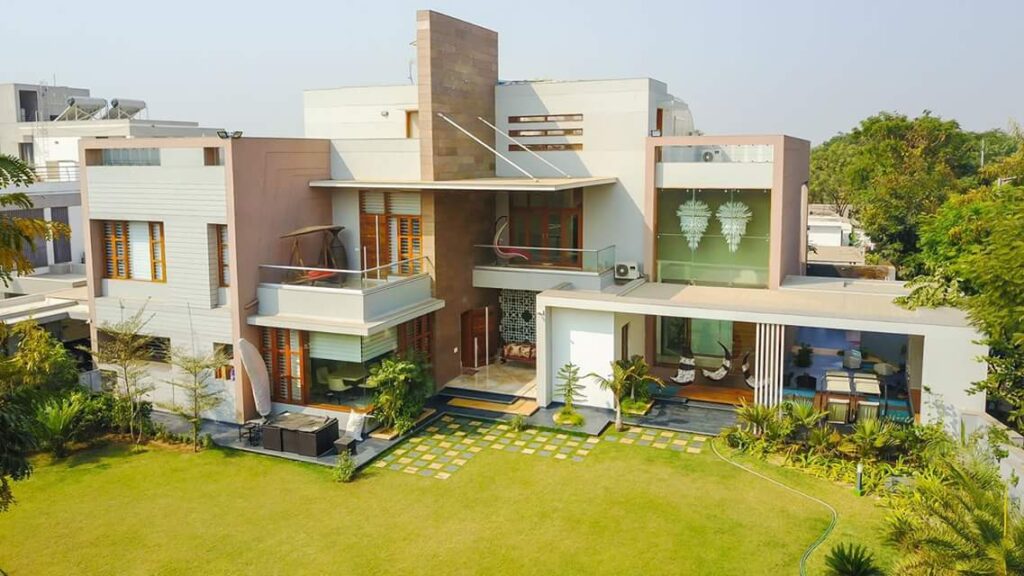 Alike every industry, even this industry keeps changing at a pace and one needs to be updated with various technologies and demands out there. Viral has always been a keen learner and took steps into learning designing using various technologies like CAD.
With the upcoming norms by the Government and increasing awareness of people, having a green patch/area is mandatory for any residential, commercial, or industrial development. People have been showing a great interest in getting their gardens designed by professionals with experience and expertise.
"I get paid to roam around in other people's gardens. So, I just love everything about my business."

-Viral Shah
Viral has been working with over 400 people ranging from horticulturists, plumbers, electricians and supervisors to laborers. He strongly claims that all his team members hold a mindset similar to his and thus with their skills and expertise, they can create wonders together.
With immense support from his family and friends, Viral had reached a long way in his journey. He believes in Working with passion, conviction and self-belief. He strongly follows the quote that-
"YOU CAN EITHER LOVE THE WAY YOU LIVE……OR …..LIVE THE WAY YOU LOVE!!!"
In the future, Viral aspires to become one of the leading Landscapers in the country. With this being said, leaving a philosophy from the man himself.
"The Destination is not as beautiful as the Journey itself…so make sure you enjoy this journey of life!"

-Viral Shah
Follow Gujpreneur for more such interesting stories.