There are a lot of debates on what is the best time to start your own business, while all the debaters do have valid points – there are always these unanswered questions, as a result we never have proper closure.
There is a solid chance that if you are nodding your head in agreement, then you have at some point in time, thought of starting on your own. Don't worry! You are not the only one. Usually people with an entrepreneurial mindset are all always consumed by these questions.
But here's the thing : There is never a right time to start a business! There can never be an ideal moment! You will always have a reason to put off your entrepreneurial goal. If you're waiting for the perfect time,then you just might be waiting forever.
Colonel Sanders, entrepreneur who started one of the most loved fast food restaurants in the world. However he didn't become a professional chef until he was 40. He was rejected 1009 times, eventually he franchised KFC when he was 62. Finally he became an icon only after he sold his company at 75. Dhirubhai Ambani, started with selling "Bhajjis" at Mount Girnar and later worked at a petrol pump in Yemen, before he became successful at establishing a billion dollar company. Chinu Kala, founder of Ruban's Jewellery has a turnover of 7.5 Crore. Having run away from home at the age of 15 years, it was never easy for her. She saw a gap between the demand for jewellery designs and the designs available in the market. That's when she decided to take a leap of faith and start her own jewellery brand with just 3 lakhs in capital.
We know, we know! These are the stories which you know and have always inspired you but there are a whole lot of people who have not tasted success like they have. What if you fail too?
Statistically , there are more chances of a business failing then succeeding.Then how do you know you are going to succeed? The real reason people don't start building their dreams businesses is because they're too afraid to fail. To point out, lack of time and money are rarely the main reason to not start dream businesses.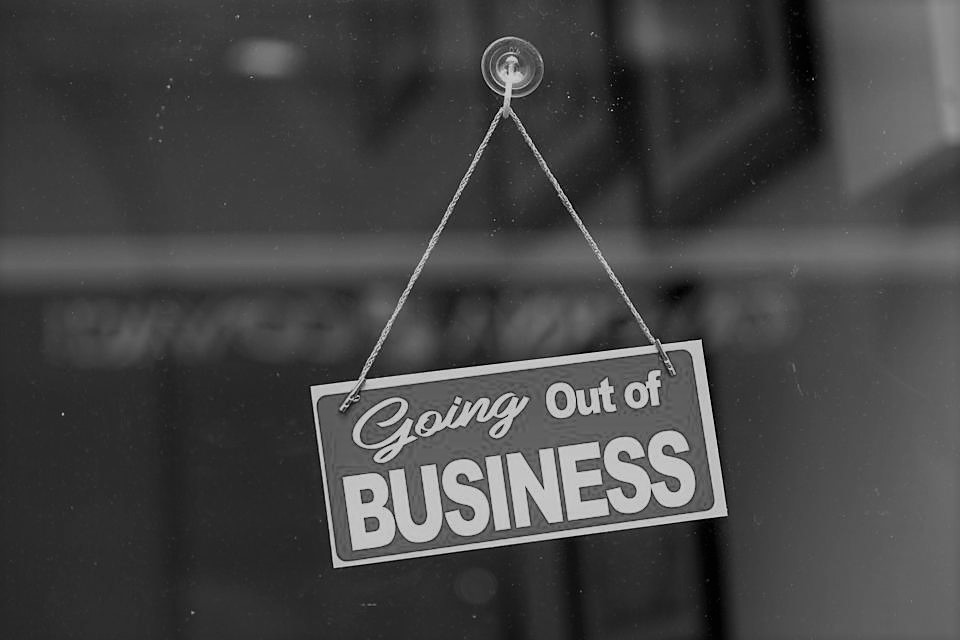 But you know what? You have failed many times in your life already. Maybe in the exams or in sports or some random GK quiz competition you think you are going to win for sure. But ultimately you are doing okay? Aren't you?
How you view and handle failure is a big predictor of success in life in general and the same applies to starting your business. If you observe failure with a different perspective, then you'll see that failure is actually a powerful tool for growth.
You will see that the failure has made you the strong person that you are today!
Now to do away with the sermon and to give a little perspective and set parameters to understand if you are ready to take the plunge in the world of entrepreneurship and let's do a small checklist.
● If you just can't stop thinking about starting up, it is Obvious! You got a business idea and you simply cannot stop thinking about realizing it, then it is your call. You should go for it!
● You are motivated and focused. No matter what you are doing, if you have the drive and a goal, you are more ready than you think you are. Take that first step.
● Do you feel stuck at your current job? Not being able to imagine yourself doing a job for the rest of your life is a sign as well. That only means you are ready to make your own schedule and form your personal team.
● Want to make a name for yourself? Start your own brand then. You will never succeed in making a name for yourself if you keep working for someone else.
● If you hate working for others, then you should quit your job and become your own boss.
● The constant search for new challenges may be a sign too. If you are not afraid of taking risks and coming out of your comfort zone, then you should start your own startup.
In addition, you can read more about the traits of successful businessman here.
"If you are not willing to risk the usual, you will have to settle for the ordinary."
– Jim Rohn
So if you think you are "too old" then remind yourself that you have years of experience to overcome any hurdle. Furthermore, you have your network to support you and the ability to finance your business. Likewise, if you think that you are "too young", then remember you have the drive, the commitment and the positive attitude towards life. As a result, in both the scenarios, if the abilities are channelized properly you can build a successful business.
In conclusion, if you are still confused about what is the best time to start working on your business then take a deep breath and tell yourself – "Today!"