'Turn your passion into your profession, and witness the magic you weave in this world.'
Such is the story of our millennial Gujpreneur Maulik Patel, owner of Studio Beunique – one of the most revered Wedding & Commercial photography studios of Ahmedabad.
Having brought up in a typical 'Education-oriented' family of Ahmedabad, since childhood, Maulik was taught to focus on studies, score good marks and secure admission into a professional course and pursue a respectable job. Following his parents' wishes, Maulik excelled in his studies and enrolled for the Computer Engineering course in a reputed institute.
It was in the third year of the course, when a cousin gifted him a Camera, Maulik started clicking pictures of his surroundings. He'd click random pictures of insects, flowers, leaves, sometimes even his friends. While pursuing this hobby, he experienced joy like no other. His interest grew when his family and friends appreciated this newly-found hobby and he dived a bit deep into exploring Photography.
Soon, he decided to learn photography. But back then, Photography was still a budding profession. Learned and experienced photographers were always travelling and hence, pursuing a short-term course was out of option. But as they say, a true learner can learn anywhere and from everyone. Thus, Maulik started learning various techniques and acquired skills from the 'Internet'. But photography requires dedicated practice, as well. So, after he started practicing his learnings by capturing the UNESCO World Heritage City of Ahmedabad in the lens of his camera.
Maulik achieved his first breakthrough when one of the pictures clicked in this process, helping him win a Photography competition. He purchased his first professional camera from the cash prize he had won in this competition. Soon, the tables turned, for the good. Slowly but steadily, he approached Fashion models while supporting himself financially by working as a Freelance photographer for local weddings. These assignments gave him ample amount of experience and a good chance to experiment with multiple facets of photography. He also learned various aspects of the 'Wedding Photography industry'.
Eventually, this led him to taking another leap of faith, this time a huge one.
He founded 'Studio Beunique' and started taking wedding and commercial assignments, professionally. From two weddings in his first year, his studio now covers about 25-30 weddings every year, across various wedding destinations, in India and Abroad. In addition to this now, he now has a team of 12 talented professionals who contribute in their respective roles, dedicatedly.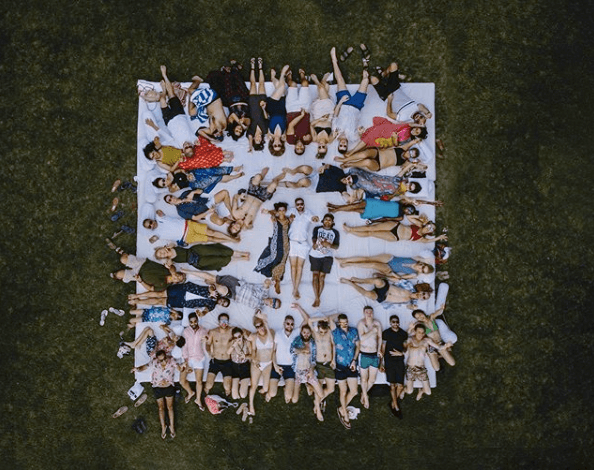 After 6 years and over 200 weddings, Maulik has come a far away as a photographer and Entrepreneur, both. But the sail hasn't been smooth, always. Managing his roles as photographer and entrepreneur, Maulik has faced numerous challenges. But with the help of support and encouragement from his family, he has aced through all.
For him, his work gives joy and drives satisfaction. Every day, it brings a fresh enthusiasm and inspiration to do something unique and make everyone in his frame look unique. Though there is a long way to go, he knows that he has already found the reason worth living for.
A mantra he swears by is, 'Pursue What Makes You Happy and Never Stop Learning'. This spirit makes him a true 'Gujpreneur'.
Catch up Maulik Patel on Facebook and Instagram @studiobeunique.
https://instagram.com/studiobeunique?igshid=1jniwa3xnzsmf
Stay tuned for such inspiring stories at Gujpreneur.com.