Shital Sutaria & Kajal Sutaria talented gujpreneur from Memories of the earth started the homegrown brand for bath and body care products. This newly founded homegrown company is committed to creating products that are natural, cruelty-free, sulfate, and paraben-free.
"Choose a job you love, and you will never have to work a day in your life."

–Confucius
The brand started with an idea to create products that are chemical-free and safe to use for everyone. Memories of the earth have an array of products to offer from Artisanal soaps and Shampoos to Body butter, Bath bombs, and fragrant candles which are not only handmade but also cruelty-free.
"Natural/organic skin care is the future."
You eat natural food, then why not feed your skin with natural products?
The duo shares that starting the brand was not easy, they had to learn a lot of new things in order to make the brand possible. But with the love of natural products and their creative blood "Memories of the earth" was made possible. Today as they share they are growing steadily.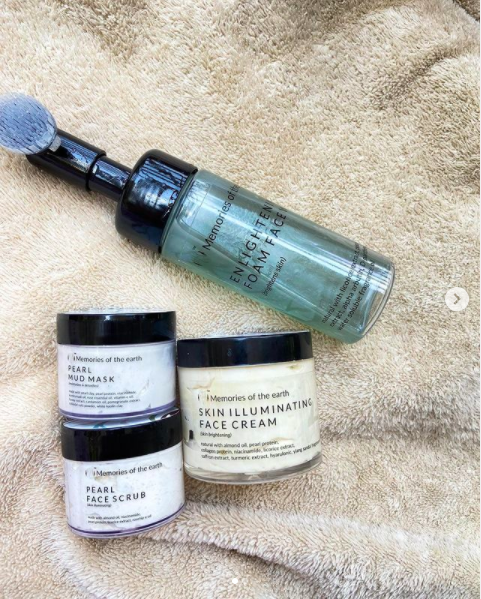 In fact they love the process of creating handmade soaps and there is nothing that they hate! In future, they wish to grow the brand globally and bring stability for all the people who are now associated with the brand.
The talented mother – daughter duo wishes to start an NGO and an Old age home in future.
Personal Belief & Mantra
"We do not believe in competing with others instead we channelise our energy in improving ourselves". Our mantra is to empower people who are associated with us.
Words of wisdom for budding entrepreneurs?
Don't expect your friends and family to help you because people will not come until you are successful. So if you have an idea you truly believe in then start working on it! But learn to be grounded as you aim to touch the sky.