Ever wondered "Kevi Rite" the director of "Kevi rite Jaish?", actually went down the line and reached the point he is? Or how did the one who created "Wrong side Raju" move ahead to make his wrongs into rights?
Gujpreneur brings to you, the life story of our very own, Gujarati filmmaker, writer, director, producer, and Entrepreneur Abhishek Jain Storyteller.
How, when, what, and where of the Storytelling Journey
It was 2006, and the young graduate with no idea of what to do in the future, being fascinated by the newspaper ad enrolled himself in the film school, Whistling Woods International (Mumbai). It's there he realized that he is blessed with the spark of telling stories.
Was it "FILMS", since the very start?
No!. After the completion of his BBA, he was supposed to get himself signed up for MBA school and later join the Family business.
However, the very fact that there is also a school for Storytelling fascinated him and made him choose Films even after all the unfavorable.
The experience of being in the Film School
Nostalgia hits Abhishek as he shares with Gujpreneur his first very day in Whistling woods. It was raining heavily as he reached Mumbai, and entered the university just to witness the birthday celebration of Naseeruddin Shah.
From learning from every eminent personality in the industry to exploring the library with thousands of movies and books, the learning curve never really stopped, making him love the process of telling stories through the lens!
The bridge between Film School and the Film Industry
After finishing his studies at Film school he assisted the already existing learned filmmakers in the industry. Because back then Placement culture did not really prevail in film school.
However, he shares how he received the google chat address of Sanjay Leela Bansali when he came to add labs for the post-production of Savariya.
He remembers his conversations with him and how he learned so many things and also got the opportunity to provide assistance in writing.
Filmmaking is not just a creative process, it is mostly about the management of creative people!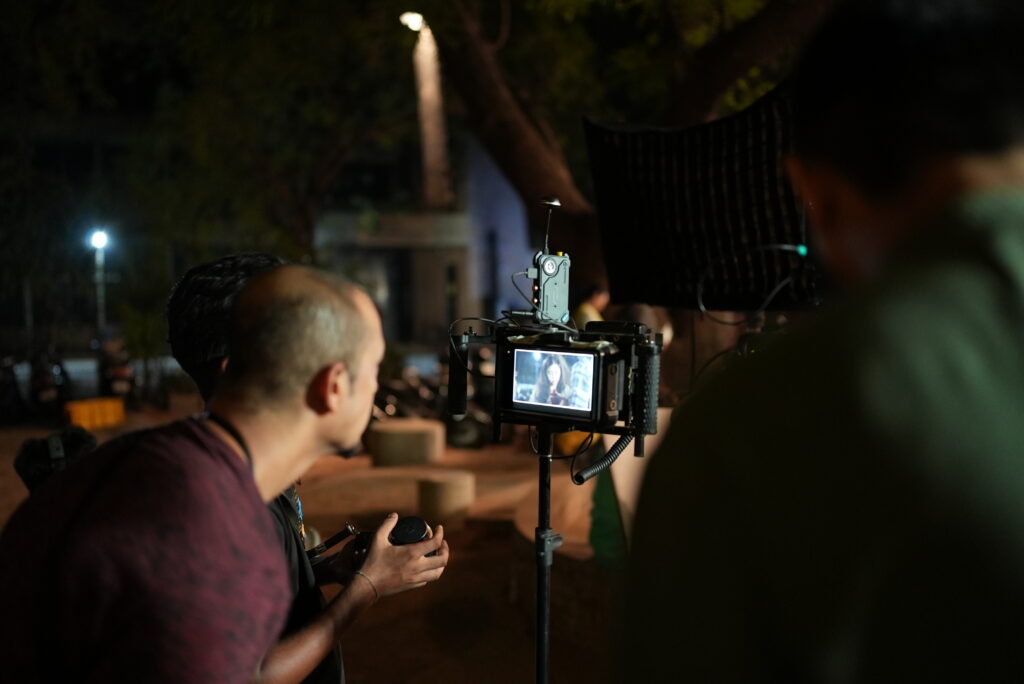 The thought behind Gujarati movies
The film school teaches you to create something from your roots and your own learnings. The fact that he only found two Gujarati movies in the library of whistling woods, the very spark of doing something of his own, creating something of Gujarat in Gujarati took place. Love for the state and the language flourished while he also realized the gap in the Gujarati cinema. That made him write and tell stories of Gujarat in Gujarati. And this very reason gave birth to "Kevi rite jaish".
Mission and Vision of the Filmmaker
"I believe we are all indebted to this Universe. We are here for a purpose and all our lives go into digging for that very purpose. The quest is always to keep on finding that purpose. I have discovered that purpose is telling stories. And through those stories, if you can make even the slightest change in someone's life, then that is your contribution. And for me, Film making is my way of paying back." says Abhishek.
Challenges the Storyteller faced and resolved
While sharing about the challenges he faced Abhishek shares, "Social acceptance and convincing people that I wish to tell a story. And secondly, I wish to tell a story in the Gujarati language."
Abhishek shares his belief that for how long we are going to wait for Hindi and English cinema to come and tell our stories. Why shouldn't we start sharing our stories in our language and accept them? Because after all, we need language to communicate, it is foolish of us to think the language needs us.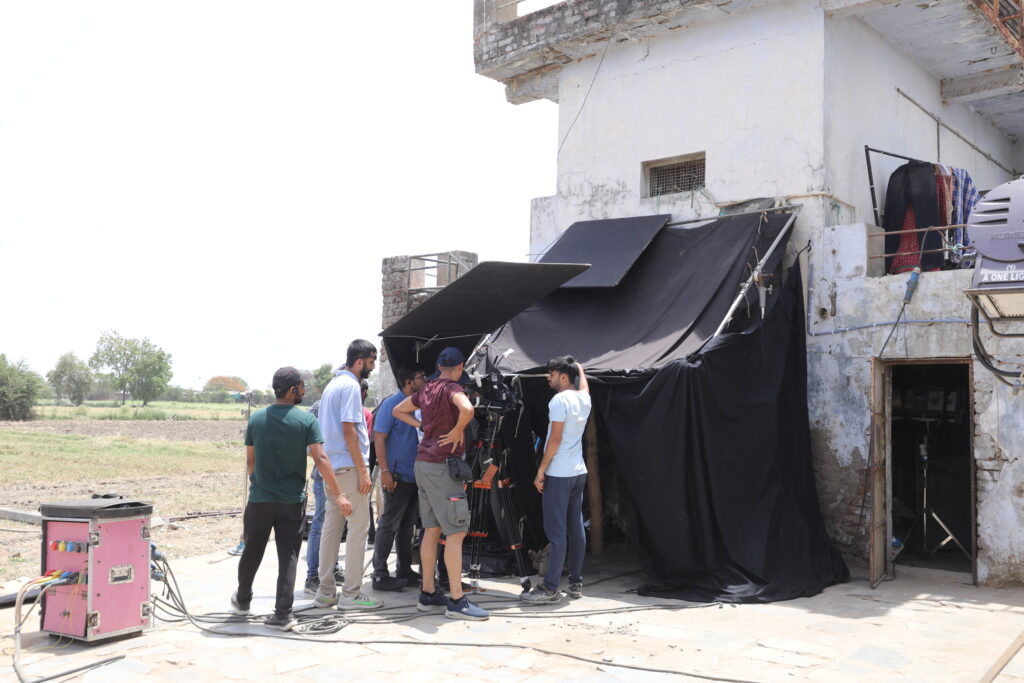 A mistake that opened ways for new learnings
Plunging into making "Kevi Rite Jaish", says Abhishek. However, every single point of the film brought with it loads and loads of learning.
And getting to know the audience is the learning he personally loves.
Abhishek's Idea of Success
"Success is about constantly Failing, and with that Failing, constantly learning.!"
Making mistakes so handsomely that every mistake makes you receive new and wholesome learning to lead a life in a better way.
A mantra that Filmmaker stands by

"Listening to my gut.. all my decisions have been gut-based, completely whimsical, intuitive, impulsive, but I stand firm on them and then I mend those.!" says Abhishek Jain.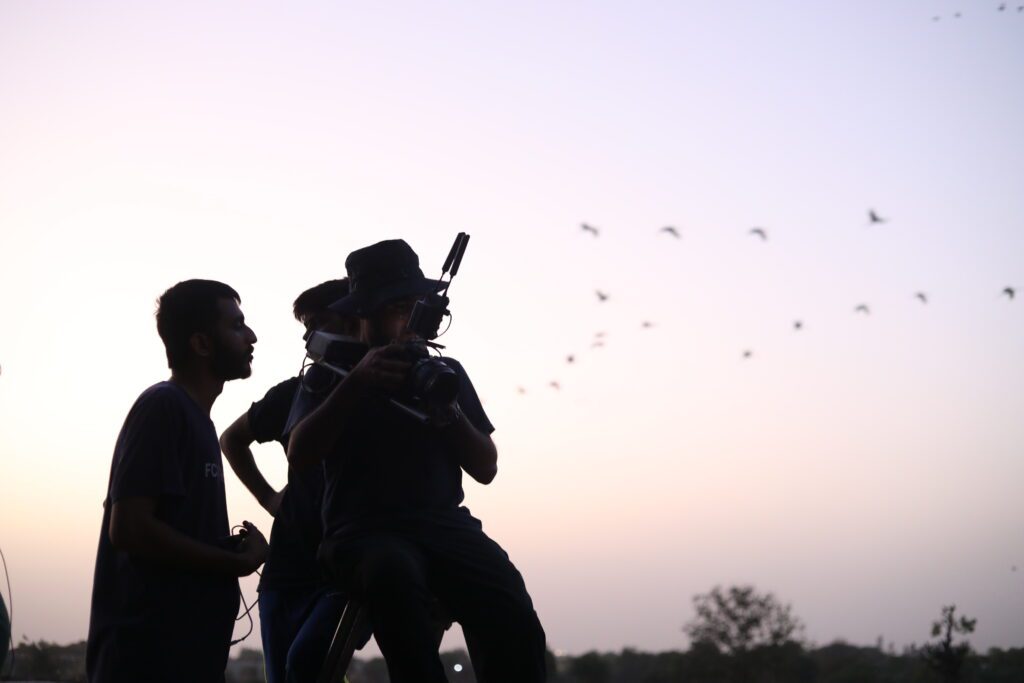 The journey with Oho Gujarati: The OTT platform
"Wonderful entrepreneurial journey, at the age of 35!" says Abhishek. "It has brought with it new challenges where we all are learning a lot in the process", Abhishek adds.
A typical day of Abhishek Jain
Unorganized but not indisciplined. Abhishek shares that he doesn't believe in planning out the day. However, he moves as the day moves. But the drive for satisfaction makes everything seem okay at the end of the day.
Inspiration of the visual storyteller
Abhishek shares, back then when he was in high school, he always did efforts to read charismatic personalities and make efforts to get inspired. However, with time, he has realized that there cannot be any fixed formula or any particular recipe, you learn through the walk of life!
This a quote that keeps Abhishek Jain going!
"Khudi ko kar buland itna ke har taqder se pehle
Khuda bande se khud pooche bata teri raza kya hai."
"ख़ुदी को कर बुलंद इतना कि हर तक़दीर से पहले
ख़ुदा बंदे से ख़ुद पूछे बता तेरी रज़ा क्या है!"
A tidbit to the aspiring storytellers
"Abundant learnings and tidbits are available outside the world. You need to look inside, listen to your gut, and create what you want to create. Your journey should be listening to yourself rather than listening to you!", says Abhishek Jain Entrepreneur.
"Because you will be most confident when you will know this has come from you", Abhishek adds.
What makes Abhishek stand out from the crowd
I want to be a part of the crowd and not be aloof because that makes me a social being who has got stories to tell.
With the ultimate word of direction that you must do what works best for you, Abhishek Jain leaves us all with a lot of food for thought!
For more such stories like Abhishek Jain: A Storyteller's Story, explore Gujpreneur.
Stay updated with us on Facebook & Instagram @Gujpreneur.